Our in-law suites are a high-quality solution for providing you with an extra semi-independent living space.
For many people, there comes a time when your parents are no longer able to get by on their own. While they may need your help frequently, it can be hard for seniors to give up their independence completely. Moving in with family can be a rough transition as you try to navigate differences in routines and habits. In-law suites can be the perfect compromise that allows you to be nearby when needed, while still allowing space and some privacy for both parties.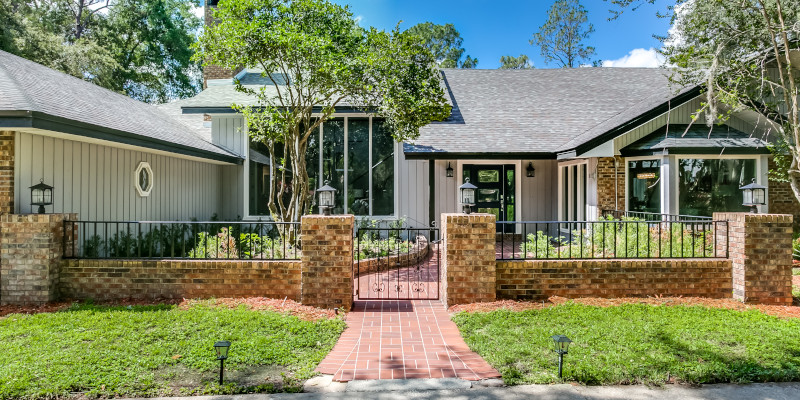 If you're interested in the idea of in-law suites for your Sarasota, Florida home, Dorothy Builds LLC, is the right team to trust. We are a team of highly trained professionals who have a wealth of experience and specialize in home additions and renovations as well as new construction projects.  When you call us with your plans for an in-law suite, we will listen carefully to your wants and needs and then get straight to work creating the perfect plan for your home. As the project progresses, you can always depend on us to provide transparent communication and excellent service. Our dedication to our customers' satisfaction is what sets us apart from other contracting companies.
Custom plans and individualized service doesn't have to cost a fortune. As a locally owned and operated company, we know the importance of staying on budget, and we are dedicated to offering affordable prices for quality service. Your satisfaction is always our number one priority.
In-law suites don't have to be used just for your parents and in-laws. They're also great for visitors, newly independent children, and so much more. Call us today to discuss plans for your in-law suite.
FAQs About In-Law Suites
Even if you have been researching in-law suites for some time now, that doesn't mean you won't have questions for us. We recognize that and are here to make sure you have all the information you need prior to committing to the project. You'll find the answers to some frequently asked questions about in-law suites below. If you have additional questions that we have not addressed here, feel free to contact us today.
Can an in-law suite add value to my home?
Yes, in-law suites can add value to a home, though it's hard to say how much higher you can expect its value to increase, since there are a variety of factors that come into play. But aside from increasing the resale value of your home, an in-law suite is valuable in other ways. For instance, it may be more cost-effective than placing a loved one in assisted living facility, not to mention more comfortable for them, since they can have more privacy.
Do I need to get a permit for an in-law suite?
Yes, it's important to get a building permit before erecting an in-law suite so you can avoid fines and ensure the safety of your home and community.
What are your credentials?
We are professionals with years of experience, a general contractor license, and a roofing license. We are also bonded, insured, and BBB accredited with an A+ rating.
Do you offer free estimates?
We do. If you would like to get your free estimate, contact us today.