Our team can help you design the best kitchen cabinets for your needs.
Here at Dorothy Builds LLC, we want to help you make your kitchen the best it can be. When most people think about kitchen renovations, they tend to start with the idea of new appliances, but other changes can be just as effective for improving the kitchen's overall appearance and functionality. For example, replacing your old kitchen cabinets can make it much easier to use this space effectively, and it can also go a long way toward transforming the space's appearance. Our team provides the expert renovation services you need to make your dream kitchen a reality, and we encourage you to reach out to us if you are interested in new kitchen cabinets for your home.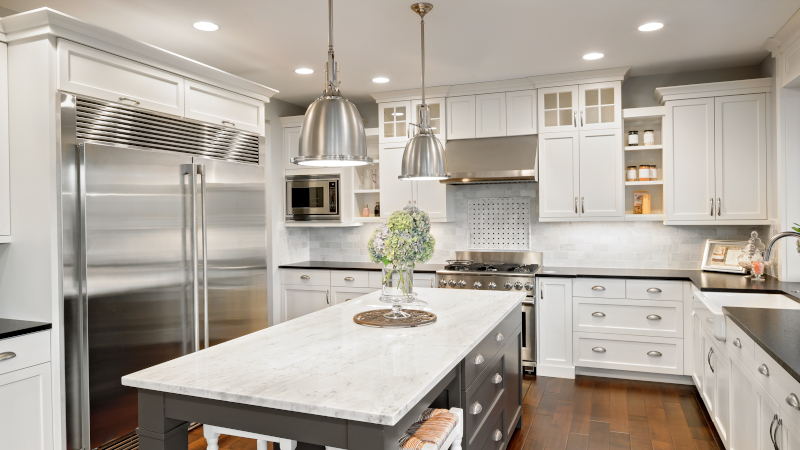 The purpose of kitchen cabinets is, of course, to give you the space to store all your ingredients, dishes, and even small appliances. However, simply having enough room to put everything doesn't necessarily mean that you are getting the most use from that storage space–for example, most people have had to root around in their cabinets in frustration at least once, fruitlessly searching for an item that they can't seem to find amongst all the others crammed on the same shelf. Our team can equip your kitchen cabinets with additional partitions and other features to help you find what you need more easily. In addition, we also know that kitchen cabinets are one of the most prominent visual features of that space, so it's important to make them look great. Fortunately, we have the right experience to deliver top-notch results in that area, too.
Our team is proud to serve Central Florida, and we want to help you create your ideal kitchen. If you are looking to upgrade your kitchen cabinets, just give us a call to get started.
---
Kitchen Cabinets in Sarasota, FL
Kitchen Cabinets in Sanford, FL