We offer lovely options for your bathroom countertops.
When you have a bathroom that you don't love, then much of your daily routine can be frustrating or discouraging. Even if your bathroom is a nice layout or if you have great cabinets, ugly or dysfunctional bathroom countertops can dampen the whole aesthetic, and in turn, dampen your routine. Here at Dorothy Builds LLC, we want to help you choose bathroom countertops that will only make your daily routine more enjoyable, not less. If you are looking for a way to beautify your bathroom, our team would love to help you select and install the best bathroom countertops for your Sarasota, Florida area home.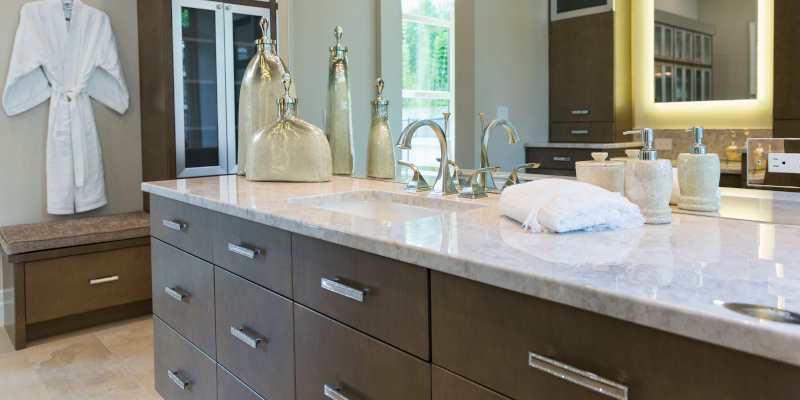 We want to help you find the best bathroom countertops out there for your space. We work with a variety of different manufacturers, ensuring that we have plenty of styles, colors and types of materials for you to choose from. If you will tell us a little bit about your styling and habits when getting ready, we can recommend many easy to clean, heat-resistant materials that will be ideal for your style and needs. Because we have many materials that are low-maintenance, we can suggest a variety of different materials that are wonderful for busy families and individuals.
If you have been living with bathroom countertops that you don't love, now is the time to change that! Many of our customers choose new countertops and keep their existing cabinets for an overall improved look and function of the space. For more information, please contact us today.
---
Bathroom Countertops in Central Florida
Bathroom Countertops in Sanford, FL