We offer a variety of styles and colors for your kitchen cabinets.
Do you love your kitchen? For a space that many of us use daily, there are many of us who do not love our kitchens. Sometimes the design is too small or doesn't use the space properly. Other times, the kitchen is outdated, dull or just not your style. Whatever your reason for disliking your kitchen, we want to help you create the kitchen of your dreams, starting with beautiful and functional kitchen cabinets in the Sarasota, Florida area.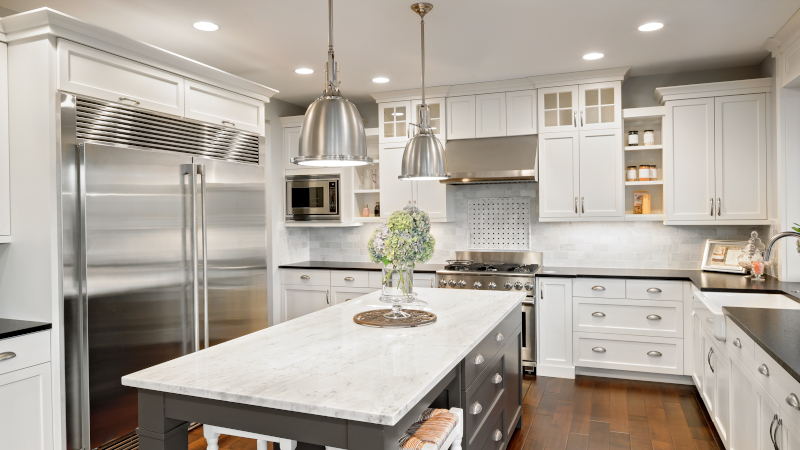 At Dorothy Builds LLC, we have been helping people find the ideal kitchen cabinets for their needs for many years now. We take the time to learn about the homeowner so we can find kitchen cabinets that will match your needs, style and budget. Because we take time to learn about your cooking habits and kitchen use, we can guide your design in terms of colors, styles, and even materials. If you already have an idea of your kitchen cabinets and design, we can show you materials that will only enhance your ideas. With our help, we are confident that we can deliver the best in kitchen cabinets and kitchen design.
We work with many different types of homes and would love to help you find the best kitchen cabinets for you, whatever the size, type or style of your home might be. Whether you are remodeling your own home, converting space for an in-law suite, or adding a kitchenette to your living space, we can help deliver the perfect kitchen cabinets. For more information about our variety of different cabinets, please give us a call today.
---
Kitchen Cabinets in Central Florida
Kitchen Cabinets in Sanford, FL