As home renovation specialists, we have experience with many different types of kitchen countertops. During the many kitchen renovations that we have completed, we have found there are a few options that make a dramatic impact on any kitchen. These are the five types of kitchen countertops that we particularly love:
Granite. This is a very popular option because of its durability. Each slab has its own unique look and variations of pattern. Granite needs to be sealed once a year, but it remains a very low-maintenance option.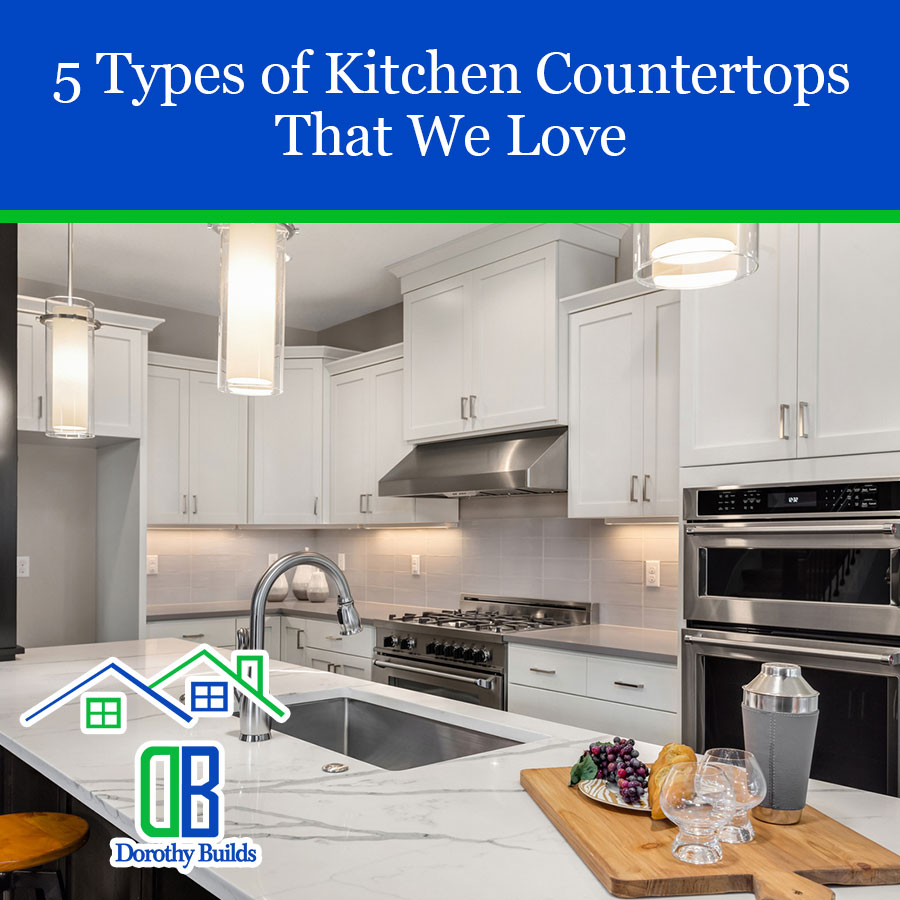 Quartz. As an engineered stone product, there are many styles and colors available. Quartz is durable and non-porous, meaning it is stain-resistant.
Marble. These stone countertops have a very sophisticated look. The veins running through marble ensure that every slab is different. Marble is very porous, so it can be easily stained and scratched, but with proper care, it can be a beautiful and long-lasting option.
Soapstone. This stone has a milky appearance in white or grey tones. Soapstone can be left alone or sealed. It is a non-porous surface, so it is stain-resistant. Soapstone is not as common as other options, adding character to your kitchen countertops.
Concrete. Another less-common option for countertops is concrete. It can be poured to fit any size. Concrete is very heavy so it requires special support. It can be colored, textured, or polished to match the look you desire.
If you are ready to remodel your kitchen, contact us at Dorothy Builds LLC. We can help you create the perfect kitchen and find amazing kitchen countertops to install in it. Our specialists have experience with many different options for kitchen countertops and can help you decide which would be the best choice for your kitchen.