We are happy to make recommendations for bathroom countertops.
A bathroom renovation can be anything from a complete overhaul to a few upgrades, such as replacement bathroom countertops. At Dorothy Builds LLC, we serve Central Florida as a trusted bathroom remodeling contractor who takes the time to listen to what you want to accomplish. We work with you to get the results you envision within your project's budget. By treating your home as though it were our own, we can create the bathroom you deserve.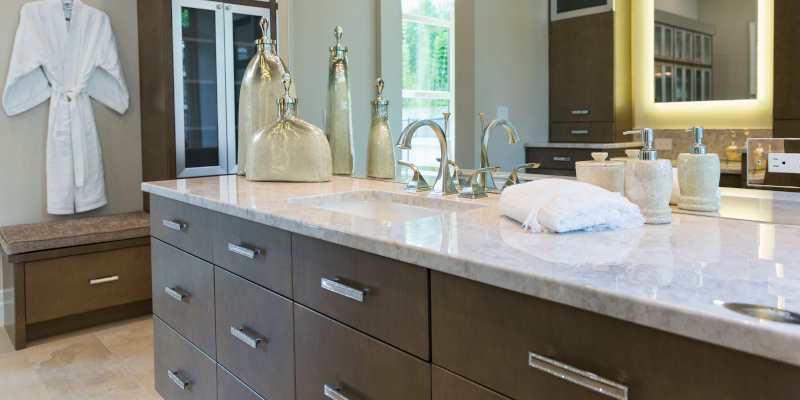 You don't have to have an older home to benefit from bathroom remodeling. In fact, it isn't uncommon to go with basic bathroom countertops during new construction to keep within a budget and then replace them later with a more stylish option when funds are available. If you would like to upgrade your bathroom countertops, leaving the bathroom cabinets as they are, we are happy to assist you with that project.
We are happy to make recommendations for bathroom countertops. We will address your questions and discuss the advantages of various types of countertop materials so that you can make an informed decision. We want you to be as happy with your bathroom countertops years from now as you are when we first install them.
If you have questions about bathroom countertops, don't hesitate to reach out to us. We are happy to help, whether as a stand-alone upgrade or part of a partial or full bathroom renovation. Your satisfaction is our number one priority, so you can be confident we will do everything in our power to create the beautiful and functional space you deserve.
---
Bathroom Countertops in Sarasota, FL
Bathroom Countertops in Sanford, FL