Bathroom cabinets need to be beautiful, as well as functional.
Choosing the right bathroom cabinets involves considering both aesthetics and functionality. At Dorothy Builds LLC, we know that shortchanging either of these isn't wise. The bathrooms in your Central Florida home must start your day on the right foot. That means you love the visual effect of walking into it and that everything you need to get ready is at your fingertips.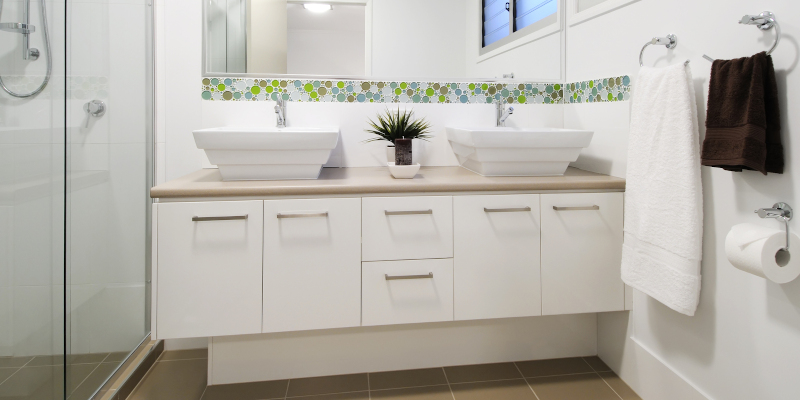 For that to happen, your bathroom cabinets need to have sufficient storage, and the drawers and cabinet doors must work properly. In a nutshell, you need quality workmanship. We will help you select cabinetry that fits your morning routine and stands up to daily use. To put the finishing touches on your bathroom cabinets, we'll go over your options for bathroom countertops. Pairing the right countertop to the right cabinet is critical for aesthetics.
We take the time to learn what you want to achieve with your bathroom renovation so we can recommend the right bathroom cabinets for your needs. We take into account your current needs, future plans, and your budget. A bathroom renovation is a great way to add value to your home and gives you a place that makes you smile in the morning and relax in the evening. Turn to us to give your master bathroom or guest bathrooms the facelift you envision.
If you would like to learn more about our bathroom remodeling services, including the bathroom cabinets we have to offer, don't hesitate to reach out to us. We look forward to helping you have the oasis you deserve.
---
Bathroom Cabinets in Sarasota, FL
Bathroom Cabinets in Sanford, FL