If you're struggling to sell your home, our "We Fix It, You Sell It" option may be right for you!
Sometimes outdated homes or homes that need repairing are passed over time and time again because new homeowners are not willing to take on a project. With Dorothy Builds LLC, our "We Fix It, You Sell It" option provides an ideal solution. We will take on the renovations with only 50% of the costs needed up front, and the other half due at closing. Our all-star team of skilled contractors, designer, stager and realtor will work with you to get the most out of your property. Please contact us today for a quote about this fantastic option to get your house sold!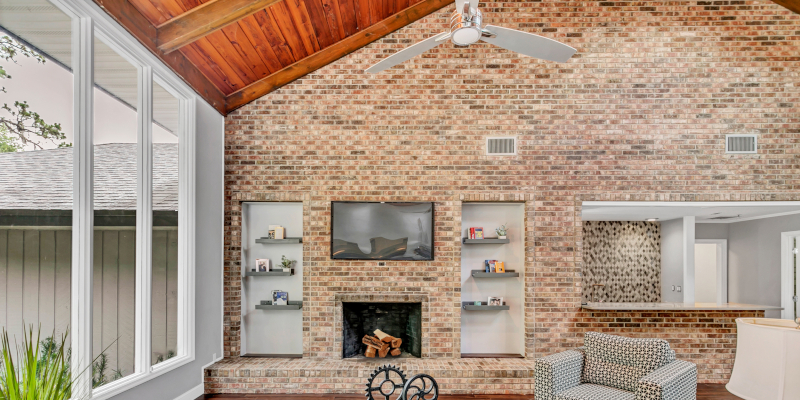 There are several situations in which it can be challenging to sell a home in Central Florida, despite it being a popular area for retirees. In fact, if you have the hope of selling your home to a retiree, there are some renovations you may need to make to appeal to that particular type of buyer. First of all, the typical retiree isn't interested in a fixer-upper. They just want to enjoy their retirement, not deal with a problematic property. If you haven't done any kitchen renovations or bathroom renovations, you might want to think about doing them before you put your home on the market.
Another type of buyer is one who wants to have space for a parent. If your home is on the small side, you might want to consider a home addition. In-law suites are popular for giving a parent their own space, but they are also seen favorably for other uses, including rental income production.
FAQs About the "We Fix It, You Sell It" Process
Knowing you should do some improvements is well and good, but if you don't have the budget for them, you might think you are stuck with your home. At Dorothy Builds LLC, we want you to know that we have the solution for you. Our "We Fix It, You Sell It," program is exactly what you need. You can get the work done that you need and cover half of the cost for the project once your home sells. Here are a few common questions that we get about this program.
How long does it take for you to complete an improvement?
We understand that you want to get your home on the market as soon as possible. We'll work diligently to get your project done quickly without sacrificing quality. In most cases, we can complete the work within two weeks. Since every project is different, when we quote you for the project, we'll give you a more concrete idea of how long it will take.
What kinds of projects can you do?
With our "We Fix It, You Sell It," program, we can accommodate just about any kind of home improvement, including home additions, bathroom remodeling, kitchen remodeling, exterior remodeling, roofing, and more.
Will my purchase price be able to increase by the amount of the improvements?
Your real estate agent will be the best person to answer this question, because they know the market and the values in your area. One thing to remember, however, is that fixing up your home could make the difference between it selling or not selling – or help it sell more quickly. Therefore, even if your return on investment isn't 100%, you could still end up ahead of the game by no longer having the expenses of the home to contend with.