In-law suites, often referred to as mother/daughter homes or accessory dwelling units (ADUs), have gained significant popularity in recent years for their multifaceted advantages. These self-contained living spaces, typically located within or adjacent to a primary residence, serve various purposes, making them a valuable addition to any property.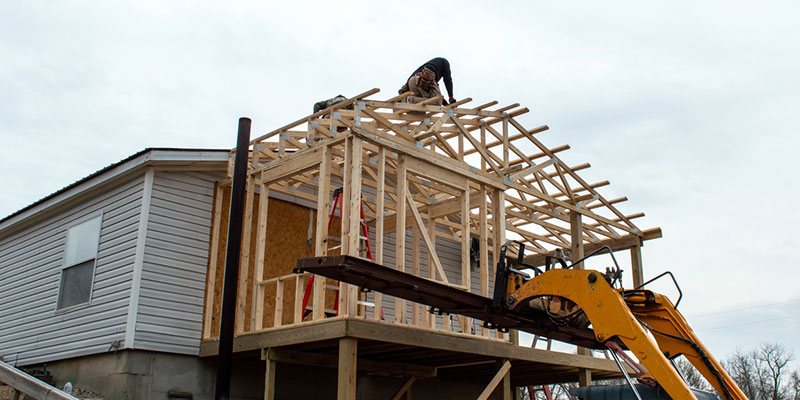 Versatility of In-Law Suites. In-law suites are incredibly versatile, offering homeowners a range of possibilities. They can be used as separate living quarters for aging parents, providing them with independence while ensuring close proximity for care and companionship. Alternatively, they can serve as a private space for adult children or guests, promoting extended family living arrangements.
Increased Property Value. The inclusion of an in-law suite can significantly boost the value of your property. These additional living spaces are attractive to potential buyers, expanding your home's appeal and marketability. Whether you plan to sell your home in the future or not, the financial benefits are evident.
Rental Income Potential. In-law suites can generate additional income by renting them out to tenants. Whether you're looking for a long-term tenant or prefer short-term rentals through platforms like Airbnb, the extra space can provide a steady stream of revenue, helping offset mortgage and maintenance costs.
Aging in Place. In-law suites are a fantastic option for families who want to age in place. They allow seniors to maintain their independence while staying close to loved ones. This arrangement can reduce the need for costly nursing homes or assisted living facilities, making it a practical and cost-effective choice for elder care.
In-law suites are a versatile and valuable addition to any home. They offer flexibility, increased property value, rental income potential, and a practical solution for aging in place. If you have the space and resources, consider exploring the benefits of in-law suites to enhance your home's functionality and value. Contact our professionals at Dorothy Builds LLC to learn more about adding an in-law suite to your home.