Having a small kitchen can make storing your small appliances, dishes, and ingredients along with finding space to cook difficult. Even if you can fit everything on the countertops to keep the important things within reach while cooking, it still limits your workspace for making more complex meals. Rather than monopolizing your counterspace, you can use better cabinetry instead.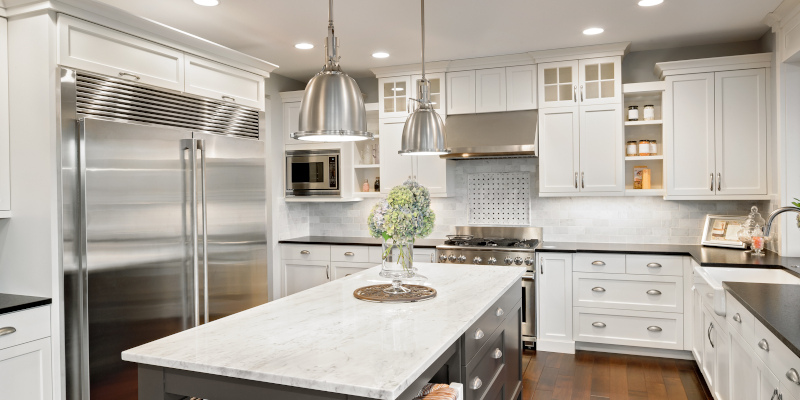 Here are three ways to maximize the space in your small kitchen with kitchen cabinets:
Customization: You can customize your kitchen cabinets to offer the most amount of storage space possible, whether this means taller cabinets or taller shelves within the cabinets to make room for storing your small appliances. That way, you can make the most out of the storage space they have to offer.
Additional partitions: Even when you have enough space to store everything in your kitchen cabinets and off the countertops, things can still get easily disorganized. However, adding partitions inside your cabinets can make it easier to sort your dishes and ingredients, so you'll be less likely to waste time rummaging through messy cabinets to find something.
Turntables: Another way to maximize the space in your kitchen with kitchen cabinets is by adding turntables inside the larger cabinets. That way, you have additional rotating space to store your items like cups and bowls or spices and herbs.
These are just a few ideas on how to make the most out of your kitchen cabinets. Contact us today if you would like to learn more.