Are you considering bathroom remodeling? In order to have a successful remodel, there are a few important details you need to decide before you begin your project. Here are 4 questions you should ask before bathroom remodeling begins.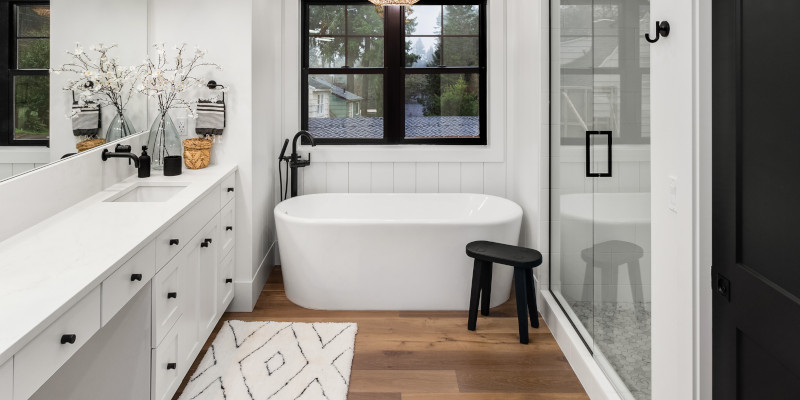 Who will be using this bathroom? The answer to this question will help you determine many of the materials you will want to use. It can also help give you guidance in determining the layout and functionality of your bathroom. If you have children using the bathroom, you may want to choose colors that hide fingerprints better or flooring that is less slippery.
Do I need more storage space? Your cabinet choices and overall layout will be affected by this question. Consider the tools and supplies that you like to have easily accessible in your bathroom as you make choices that could affect your storage space.
Do I prefer a shower or a tub? If the bathroom is for children, a tub is most likely needed. But if there is another bathroom with a tub or the bathroom is only used by adults, you may want to consider adding a walk-in shower. Or perhaps you want to include that clawfoot tub you have always wanted.
What is my budget? This question is essential to ask before you begin making any decisions. This will prevent you from picking a detail that you can't afford. There are amazing options available at every price point for bathroom remodeling, but having a budget helps the decision making process go smoother.
When you are ready to begin bathroom remodeling, give us a call at Dorothy Builds LLC. We are ready to help you create a beautiful and functional bathroom. We provide quality service at an affordable price.