One of the best ways to upgrade your home is through a kitchen remodel. Remodeling your kitchen easily improves the value of your home. Any money you spend will be a great investment. Plus, kitchens are one of the most commonly used rooms in every home. Any change made to your kitchen will improve your comfort and add to the functionality of the space. Here are five great ideas to transform your home with a kitchen remodel: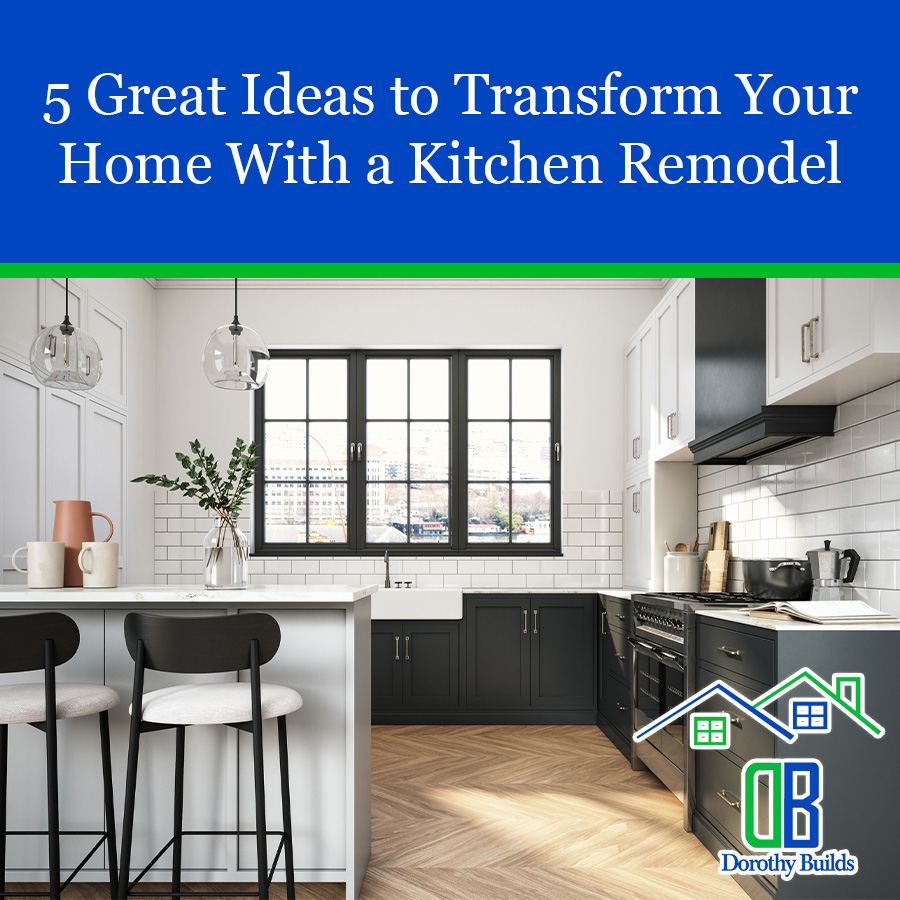 Use a Mixture of Lighting Options. To add variety and interest, combine recessed lighting with unique light fixtures, especially over your island. Don't forget to add under-cabinet lighting as well to create a distinctive feel.
Take Advantage of Natural Light. Consider enlarging your existing windows or adding a skylight to let more light into your kitchen. This will create a clean, airy feel.
Create Open Space. Removing a wall can open up your kitchen and create a more integrated feel to your home. Use the same flooring throughout the main areas of your house to ensure a unified look.
Upgrade to Panel-Ready Appliances. New appliances are always a nice finishing touch to a kitchen remodel. Using panel-ready appliances can integrate your appliances into your cabinet space. This will give your kitchen an upgraded sophistication.
Open Shelving. Replace a section of cabinets with open shelving to create eye-catching appeal. You can add color and personality by applying wallpaper behind the shelves.
If you are ready for a kitchen remodel, give our team a call at Dorothy Builds LLC. We can make your ideas come to life and give you the kitchen makeover you have always dreamed of.