Elevate your bathroom with beautiful and functional cabinetry.
At Dorothy Builds LLC, we are a trusted provider of exceptional home improvement services in Sanford, Florida. We are a locally owned and operated business and take great pride in our commitment to honesty, integrity, and delivering top-notch results. Our team is composed of highly trained professionals who have extensive experience. No matter the size or scale of your project, we will approach it with dedication, treating your home as we would treat our own.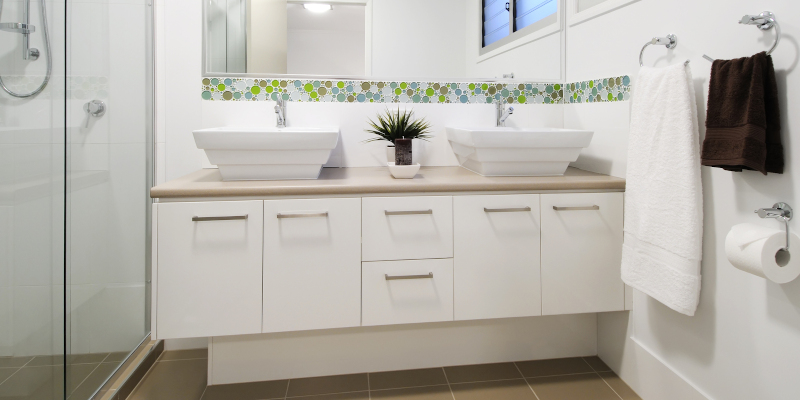 Since your bathroom cabinets are an important and aesthetic part of your bathroom design, new cabinets are a common and valuable upgrade. Bathroom cabinets are more than simple storage solutions in your home. Rather, they provide necessary organizational space that will enhance and provide ease in your daily routine. Our team understands the importance of bathroom cabinets, which is why we value your input on how you use your space and what would help to optimize the function of your bathroom cabinets.
In addition to being excellent for your bathroom organization, your bathroom cabinets also provide aesthetic value to make your bathroom beautiful and help you avoid cluttered countertops. Taking into account what works best for you, your family, and your home, we will work with you to find the best and most functional solutions for your space.
Our dedicated team is guided by integrity and will work to make your dreams a reality. We strive for outstanding results in all that we do so that you are happy with your home project. We also have a strong focus on excellent communication to make sure that we are all on the same page. If you are interested in transforming your bathroom with upgrades to your bathroom cabinets, reach out to us for a free estimate. We look forward to embarking on this journey with you!
---
Bathroom Cabinets in Sarasota, FL
Bathroom Cabinets in Central Florida