When you consider home remodeling projects, you might be thinking about how big and expensive they can be. It may not come to mind, however, that home remodeling projects don't have to be huge. In fact, sometimes small home remodeling projects can make the biggest difference for you and your home.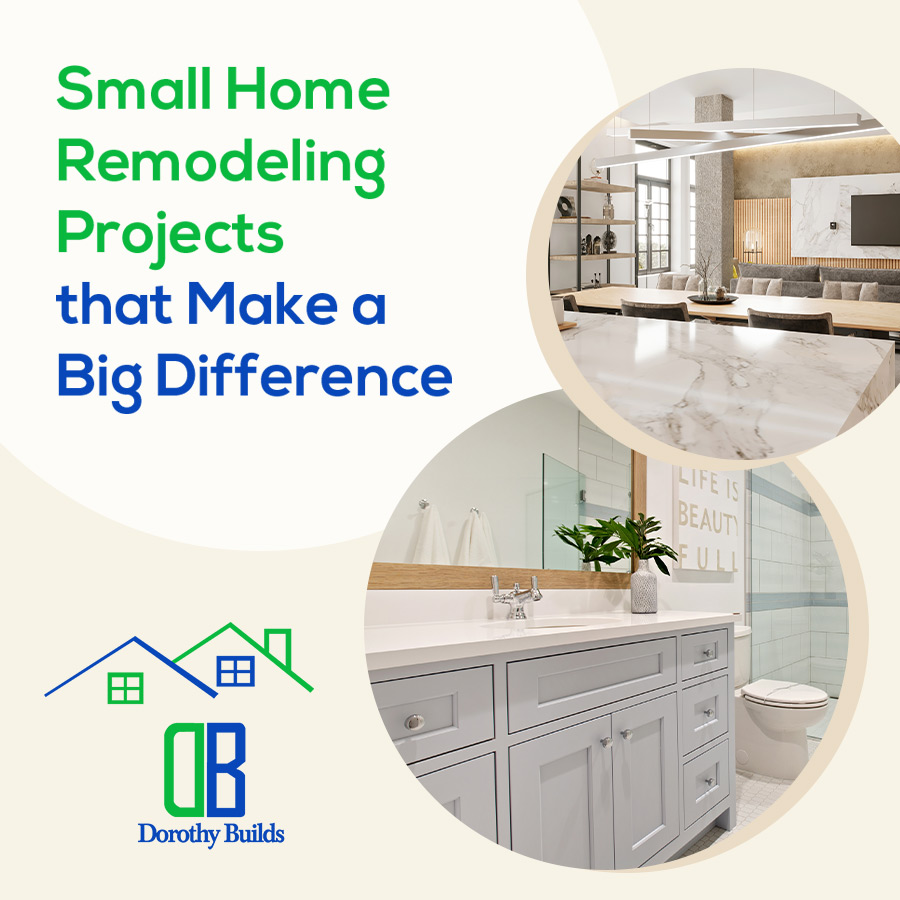 Countertop Upgrade – Something as small as upgrading the countertops in your kitchen or bathrooms can go a long way toward making you feel like you have an entirely new space! Especially if your countertops are outdated or damaged, investing in new materials and having them installed throughout your home can be a great way to improve your living spaces.
Bathroom Redo – Another small home remodeling project that can go a long way is a bathroom renovation. Whether you need to update one single bathroom, or you've decided to remodel them all, this project can improve the value of your home, and you'll have improved daily routines in a space that you enjoy.
Home Addition – While a home addition may not feel like a small project, it really just depends on what you need to have done. For example, adding on that in-law suite, designated office area, or new sunroom can go a long way toward improving the function of your home and its value. In the grand scheme of things, this home remodeling project is a small one that can have a big impact.
At Dorothy Builds LLC, we have experience helping our clients achieve their home remodeling goals. If you have questions about home remodeling or would like to schedule a consultation, contact us today to get started. We look forward to working with you!