We love the work we do as trusted home improvement contractors.
There are several ways that the home improvement contractors here at Dorothy Builds LLC can help at your home in Central Florida. The first is ensuring that your home's value doesn't decline because it would no longer be appealing to potential buyers. Kitchen remodeling and bathroom remodeling projects are ideal for dealing with a dated appearance.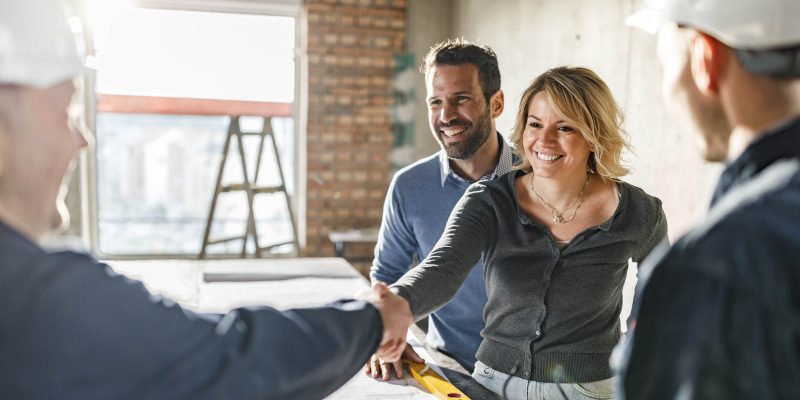 Another way we can help is when you have a change of circumstances and need additional space. With home additions, such as in-law suites, we can help you avoid the hassle and expense of relocating. If you love the neighborhood you live in, it makes more sense to improve your home instead of moving.
Another project that home improvement contractors can assist with is exterior remodeling to improve your home's curb appeal. This type of project is like getting a facelift to have a more youthful appearance. Your home can look a decade or two younger than it is with a few architectural changes. Even something as simple as new roofing can have a profound effect.
We love the work we do as trusted home improvement contractors. We will treat your home as though it were our own while providing quality services at an affordable price. The success of our company is due to the dedication we provide to our customers. No matter the job, customer satisfaction is always our number one priority. Call today to schedule an appointment to get a free quote for the home improvement project you have in mind.
FAQs About Hiring Home Improvement Contractors
We know that remodeling or renovating your home is a big project that will impact your life in substantial ways, so it's important for you to hire the right people for the job. We also know that you're going to have questions for us before you decide whether we're the right home improvement contractors for your needs, so we have taken the liberty of answering some frequently asked questions below. If you have further questions for us, don't hesitate to contact our team today.
What kinds of home improvements can you handle?
We specialize in home additions and kitchen remodels, so we can help you with everything from constructing an in-law suite to updating your countertops and cabinets. We also have the expertise to handle new construction, roofing installations, bathroom remodeling, and more. If you have a project in mind, just ask us about it, and we'll be honest about whether we're the right people for it.
What are your credentials?
We have a general contractor license and roofing license. In addition, we are experienced, licensed, bonded, and accredited with the Better Business Bureau, with which we have earned an A+ rating.
What sets you apart from other home improvement contractors?
Beyond our ability to do the work and do it well, we set ourselves apart from other home improvement contractors with our honesty, integrity, and dedication to the customer. Your satisfaction matters greatly to us.
Can I see your previous work?
Absolutely! You can check out some of the projects we have worked on in the past by viewing our gallery.